When:
May 3, 2019 @ 9:30 pm
2019-05-03T21:30:00-05:00
2019-05-03T21:45:00-05:00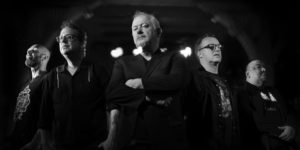 The Waco Brothers will be playing in Rockford for the first time, with special guests, Jon Langford's Skull Orchard! Waco Brothers are a five-piece, mostly Chicago based band consisting of Dean Schlabowske and Joe Camarillo – both Dollar Store band members – and three British expats: Jon Langford (Mekons, Skull Orchard, Pine Valley Cosmonauts), Tracey Dear, and Alan Doughty (Jesus Jones). Don't miss your chance to see punk rock legend and cowpunk pioneer Jon Langford, when he pulls double duty with Skull Orchard and Waco Brothers, at Mary's Place, this Friday night!